Kim Nordkvist
Multicultural work community and succeeding together reward a project coordinator in his work
Fliq's project coordinator Kim Nordkvist is an electrical engineer that continued his studies in university with a master's degree in computer science. Before moving to Fliq, Kim worked in a large international corporation for fifteen years. What made Kim switch from a large corporation's service to join the agile team of a growth company? What is the best reward for succeeding in his work? What does Kim hope for his future at Fliq?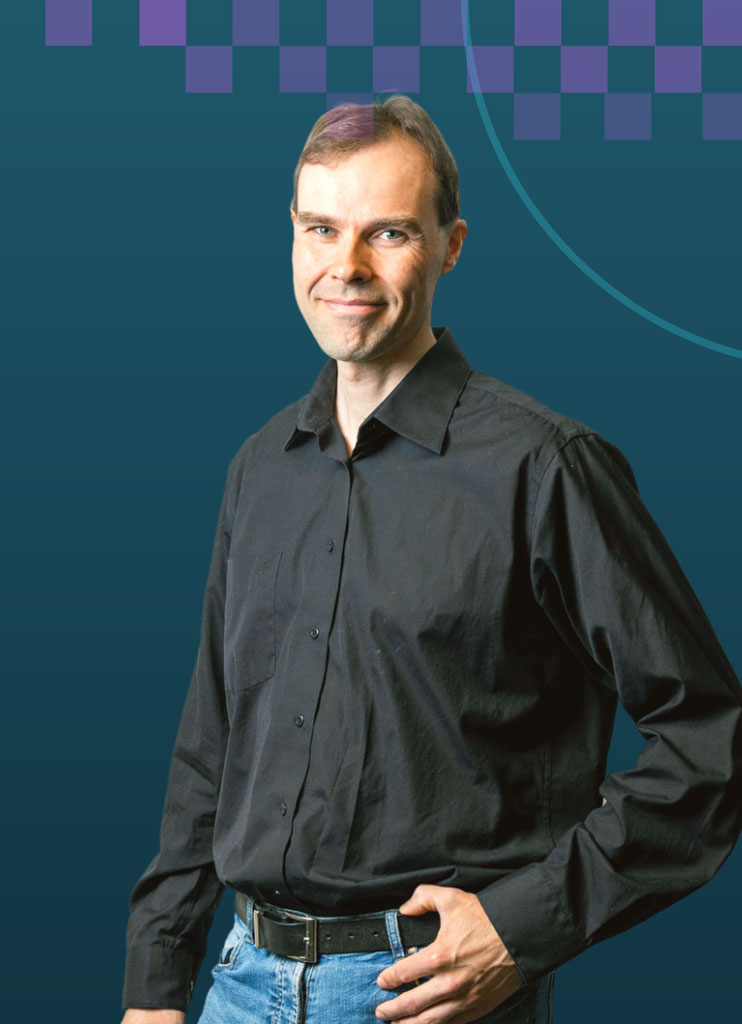 Before Fliq, Kim had worked in the same job position for long, working mostly on projects related to remote monitoring software and services for engines as well as project management and work with contract customers. He felt the need for a change and new challenges, but in the end, starting a new job at Fliq was purely a coincidence.
– I contacted one of Fliq's partners, Devatus, for completely other reasons, when for some reason my work situation came up. It was less than a week from that phone call when Fliq contacted me and proposed an interview. In the end, things progressed to the point that I've now been a part of Fliq for a year. It was a big jump moving from a large corporation to a small growth company, but it was worth it, tells Kim.
Working with customer projects is rewarding
Kim felt that Fliq could offer him new challenges but also interesting and versatile tasks with customer projects – and this is exactly what he got.
– My current tasks include coordinating different customer projects, project management, and developing processes. Working with customers includes for example discussing new features and how to tailor them to the customer's needs as well as implementing these new features. I also organize trainings for our customers when needed. My work is very versatile as I had hoped for, explains Kim.
Succeeding together and satisfied customers are two of the main factors that motivate Kim in his work.
– The best reward in this job is when we've succeeded in creating something truly good and useful for our customers with our knowhow, tells Kim.
Inspired by multicultural work community and working together
Kim describes the working atmosphere at Fliq as relaxed. He sees Fliq as a good size and agile company that is on a strong road to growth. One great strength at Fliq is the multicultural team.
– I think it's great that our team members at Fliq are from all over the globe. It's nice to hear about other people's lives and get new viewpoints to different phenomenon, tells Kim.
Even though working together works efficiently through online connections remotely, Kim hopes that the pandemic will soon be over so a more normal office life can come back.
– Fliq has a great team spirit and I hope we'll soon get to do more and more work face-to-face. Being physically in the same space builds up even more team spirit and takes things forward in a whole different way, explains Kim.
Hoping to share good experiences with future Fliq team members
Kim enjoys being able to be part of Fliq's story and hopes strong success for the company in the future. One of his hopes for the future is that he will be able to share the good experiences he's had at Fliq to new colleagues. This is one reason why working at a growth company is so motivating for him.
– I enjoy working in my current role and hope that I can share my experiences with new team members as Fliq grows. Growth is a great thing and I strongly encourage getting in contact with Fliq if you're looking for your next career step in software development. A meeting face-to-face gives you the best picture of the bigger picture and possibilities Fliq has to offer professionals in different areas, Kim says.